Wanda Plazas Nationwide Offer Automated Pay-By-Plate Parking Service
Apr 03,2019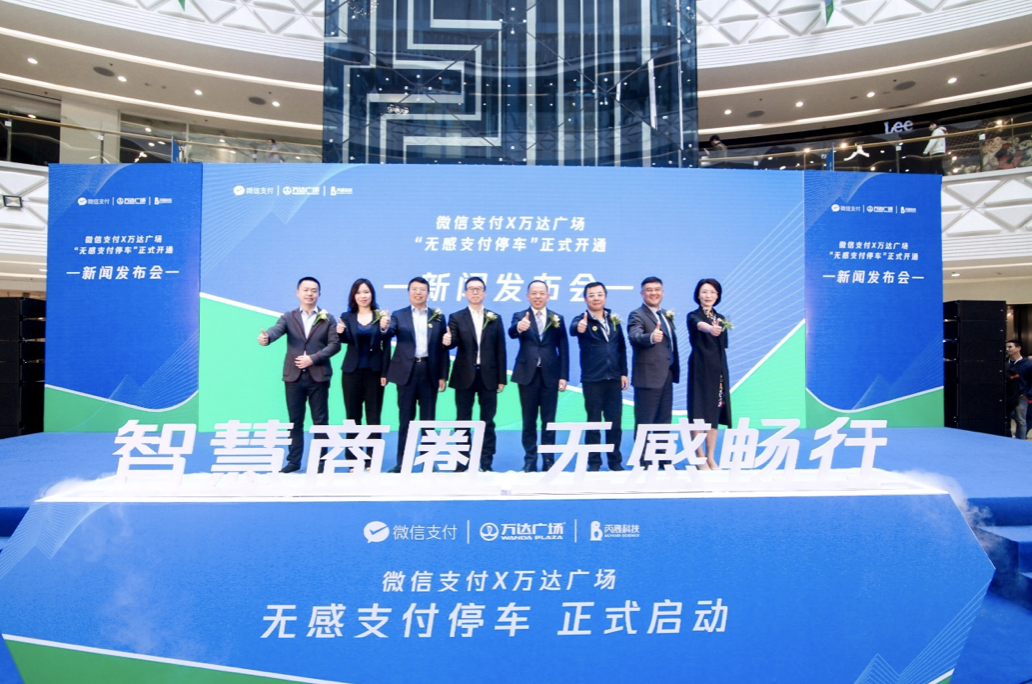 On March 30th, Wanda Commercial Management Group together with WeChat and Bingsheng Technology, announced at Shanghai Baoshan Wanda Plaza that Wanda is launching "WeChat Automated Pay-By-Plate" parking service at 283 Wanda Plazas, which will define a new smart lifestyle at city centers.
The service liberates Wanda consumers from traditional parking process with automatic Pay-By-Plate. The use of cash, parking card and scanning of QR code are eliminated from the process, offering Wanda Plaza visitors a smooth and convenient parking experience.
At Wanda Plazas that have already launched the "WeChat Automated Pay-By-Plate" service, drivers can leave the parking lots without queuing up, greatly boosting efficiency.
"This service allows us to leave the lot in a second without queues. It is really convenient." said Mr. Lai, a driver at Baoshan Wanda Plaza.
Shanghai Baoshan Wanda plaza is one of testing grounds for Wanda and WeChat cooperation. The service shortens average exit time by 90%, from 20 seconds to around 2 seconds. Citizens can use the service simply by linking their license plates with "Wanda Plaza" mini program on WeChat platform.
The implementation of automated Pay-By-Plate service shows that Wanda is meeting the evolving needs of its consumers constantly, and it will attract more consumers with such considerate service. "After the launch of 'WeChat Automated Pay-By-Plate' in Wanda Plazas on March 1st, the number of users grows rapidly. And we believe the number will skyrocket in the future as this concept becomes more popular", says the head of Baoshan Wanda Plaza.
"Through this cooperation, Wanda Plaza is able to improve user experiences with convenient and individualized services. We are expecting this cooperation to set a new benchmark for the industry, driving the digital upgrade of commercial complexes and contributing to the definition of smart lifestyles in cities." remarked the team of WeChat Pay.
The Head of Bingsheng Technology believes the cooperation with WeChat will enhance the effectiveness and shopping experience of commercial centers, bringing more possibilities to the "new consumption" model in China.